Project Overview
Our clients were just going to slap the logo on the box but my begging paid off. We created a piece that pays tribute to Marshall Amplification, but pushed it a little further towards Rock'n'Roll. Gritty texture, cheeky language, and an overall impressiveness will both surprise the customer on arrival, and hold up as an ambient sales piece in a retail store.
Credits
Agency: Proximity Canada
Art Director: Jon MacArthur
Copywriter: Ed Malyon
ACD: Trent Thompson
Awards
2013 Communication Arts - Design Annual
2013 Marketing -  Bronze - Digital
2013 Marketing - Bronze - Package Design
2013 Applied Arts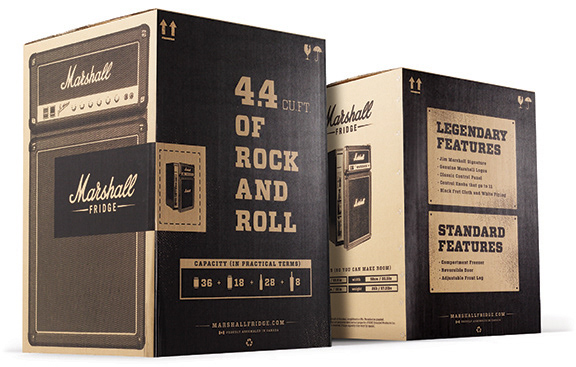 A badass box got a badass tweet from a badass icon.